How to download key pairs?
When you generate key pairs on irex and create account, file download starts automatically.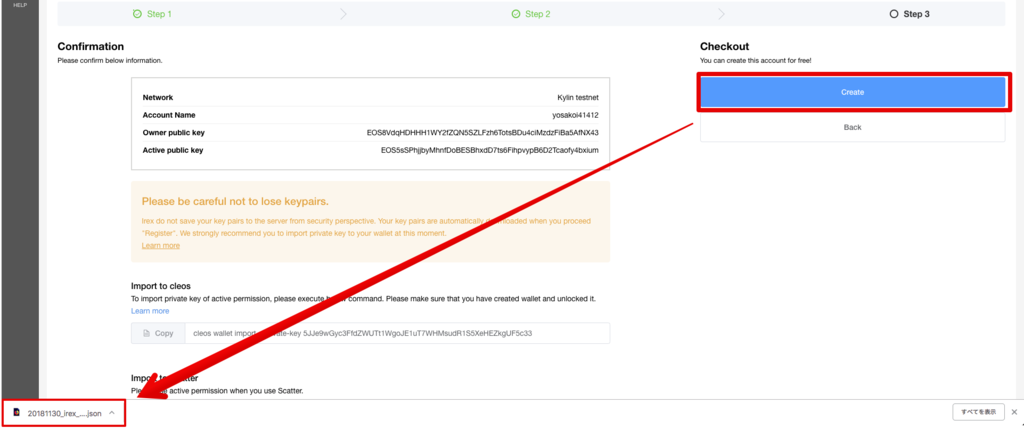 ※ Press "Create" and json file will be downloaded.
*Content of file
After opening the download file, it will be as follows.
From the top, there are owner permission public key / private key and active permission public key / private key.
Import to wallet
Please use private key of private permission when you import EOS account to external service (wallet etc).
Please take a deeper look with these article.
Our policy regarding users' private key
We never save users' private key from the view point of security. Therefore there cannot be hacking, but we cannot restore if you lose it.
Please be mindful of keeping.